Klever är ett säljbolag med välutbildade säljingenjörer. Vårt mål är att på ett kostnadseffektivt sätt sammanföra internationella leverantörer och tillverkare med kunder i Norden.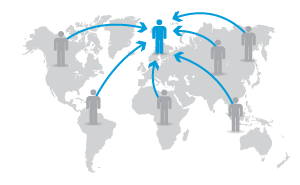 Vi blir kundernas lokala kontakt i Norden, genom Klever hanteras alla förfrågningar mot våra leverantörer / tillverkare. Klever ansvarar för att offererade produkter motsvarar er förfrågan och att certifiering, teknik, logistik möter era krav. Beställning och leverans sker direkt mellan er och vår leverantör, dvs all kommersiell hantering sker utan mellanhänder och ni har en direkt kontakt med leverantören. När den kommersiella kontakten är upprättad och leveranser sker regelbundet finns Klever kvar som er kontakt vid eventuella tekniska, kommersiella eller logistiska frågor, men den dagliga kontakten sköts direkt mellan er och leverantören.Klever is a sales company with well-trained sales engineers. Our goal is to, in a cost-effective way, link international suppliers and manufacturers with customers in Scandinavia.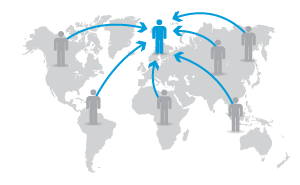 We are the customers' local contact in Scandinavia and all inquiries for our suppliers / manufacturers are handled through Klever. Klever makes sure that all offered products match your inquiries, certifications, technical specifications and logistics meets your demand. Order and delivery takes place directly between you and our supplier, i.e. all commercial handling is done without intermediaries and you have a direct contact with the supplier. When the commercial contact is established, deliveries are made on a regular basis. Klever is there as your contact in technical, commercial or logistical questions that may occur, but the daily contact takes place between you and the supplier.